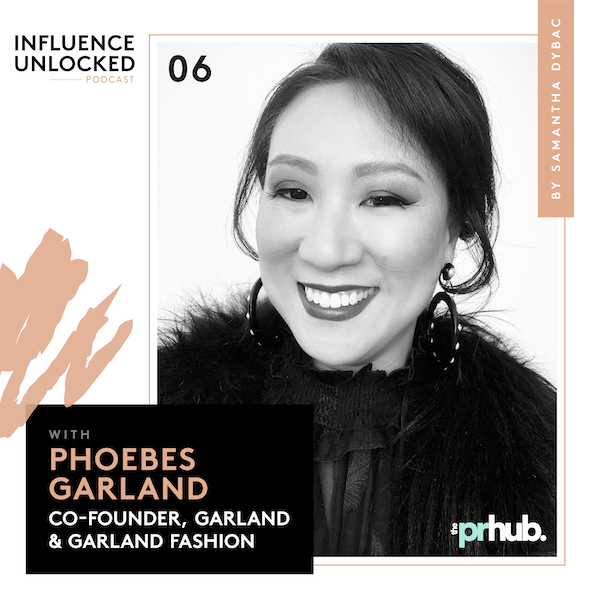 Phoebes Garland | "Integrity is always in fashion"
Season 2, Episode 6
The early days of Phoebes Garland's career were like something out of The Devil Wears Prada. A fashion industry stalwart with over 25 years' experience, Phoebes started out working in fashion advertising and publishing before launching two highly successful and respected businesses with her husband, Rob – wholesale fashion agency and consultancy Garland & Garland, and lifestyle jewellery business G&G Collective.
Rob was diagnosed with Parkinson's disease in 2014, leading Phoebes to become an ambassador for the Shake It Up Foundation. She is also an ambassador for Adopt Change, another cause that's close to her heart – she was adopted from an orphanage in war-torn Vietnam at 10 days old. Tune in to hear us talk about her adoption story, how she built resilience as an only child, and why her family resembles a Jerry Springer episode.
Phoebes' Five in Five shout-out: Jane Cay, founder of Birdsnest. "There is something in that company that has the most beautiful ethos and integrity and kindness in the way that they deal with everybody that I just find inspirational."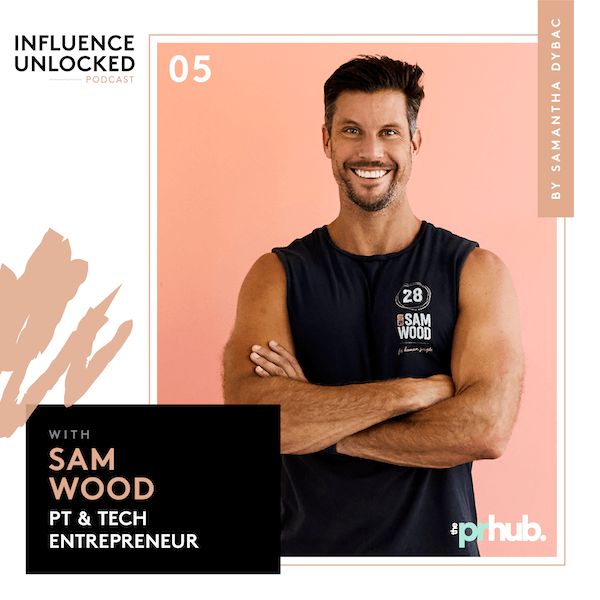 Sam Wood | "You've got to embrace the chaos"
Season 2, Episode 5
Sam Wood shot to fame in 2015 as the Australian Bachelor, where he famously met his now-wife Snezana. Now, though, he is best known for his phenomenally successful online health and fitness program, 28 by Sam Wood. Sam got his start in the fitness industry as a skinny kid working at his uni gym before landing a spot at the biggest fitness studio in Melbourne, where he picked the brains of his successful clientele to learn the secrets of small business.
He then launched the first gym franchise for children, Gecko Sports, as well as his own fitness studio the Woodshed, now Australia's largest personal training studio. But he's also a devoted family man, having learned the work-life balance lesson from his business-owner dad, and while the Woodshed has been closed due to COVID-19 he's been relishing spending more time at home with his three kids. Tune in as we chat about losing his mum at a young age, lessons learned from a good-but-not-great business, and what it's like to be a working dad that does it all.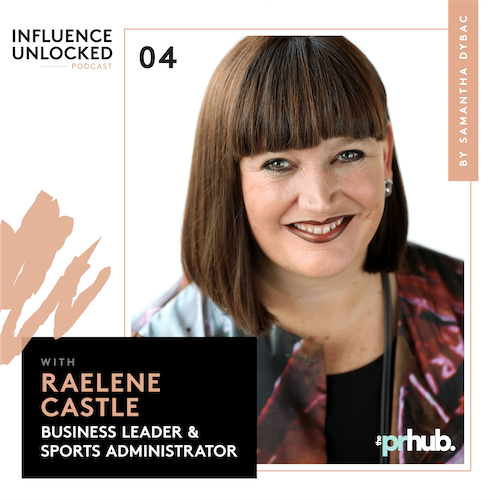 Raelene Castle | "Don't get so close that you can't kick their arse"
Season 2, Episode 4
My guest for this episode is someone I've looked up to for many years. Raelene Castle is one of Australia's leading sports executives, having spent the past decade and a bit as CEO of three major organisations – Netball New Zealand, NRL team the Canterbury-Bankstown Bulldogs, and most recently Rugby Australia. Prior to that she climbed the corporate ladder at major NZ companies, and in 2015 she was appointed an Officer of the New Zealand Order of Merit for services to business and sport.
Relentlessly committed to living according to her values regardless of the personal cost, Raelene has weathered her fair share of controversy, a recent example being the sacking of Israel Folau in 2019. Being a successful woman in a male-dominated field has made Raelene an inspiration to many young women, but she has also refused to make gender an issue throughout her career.
She brings a clarity and vision to everything she does and is not easily distracted by naysayers and trolls. Tune in to hear us talk about everything from business leadership and hair loss to her little-known achievements in lawn bowls!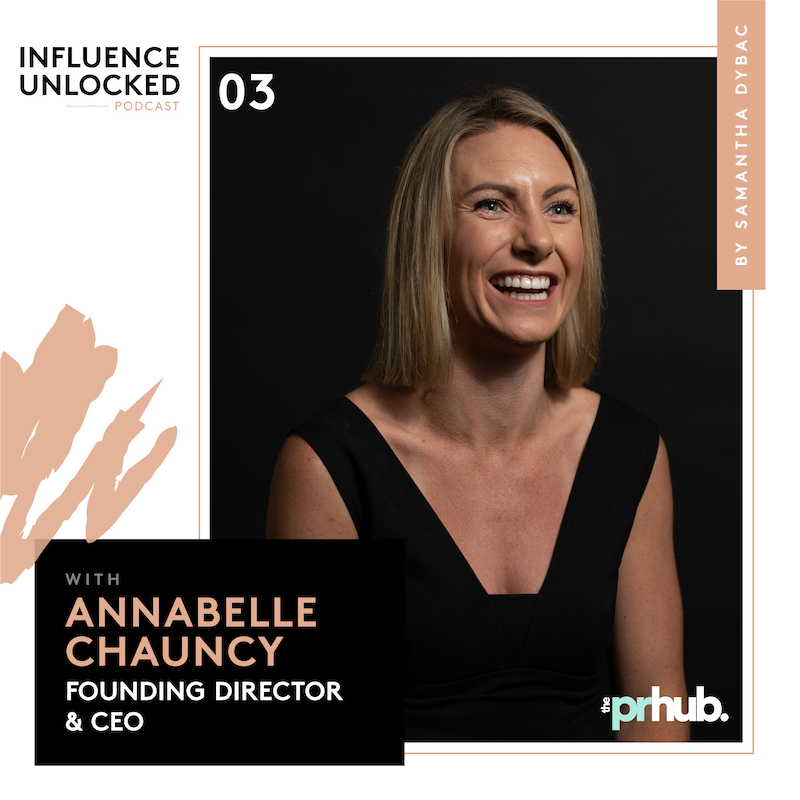 Annabelle Chauncy | "If you don't ask, you don't get"
Season 2, Episode 3
Parents and teachers around the world have had to grapple with remote learning this year. But imagine if your students didn't have access to the internet or a computer at home. That's the challenge Annabelle Chauncy had to meet – and fast – earlier this year for over 1,000 students at schools in Uganda built by her charity, the School for Life Foundation.
A six-month study break teaching English in Kenya and Uganda inspired Annabelle to use the knowledge gained from her law degree to make a social impact. She launched School for Life at the age of 21, before she had even finished her degree. Ten years later, the Foundation has a team of 120 staff across two continents, raised more than $10 million in five years, and built three schools in rural Uganda. On top of that, Annabelle has racked up a long list of business awards, and in 2015 became one of the youngest Australians to add OAM to her name.
She is the very definition of inspiration and testament to how one person can make a huge difference. Listen in to hear us talk about the power of listening, learning from mistakes and how youthful naivety can generate big results.
Annabelle's Five in Five shout-out: medical researcher Professor Nadia Badawi.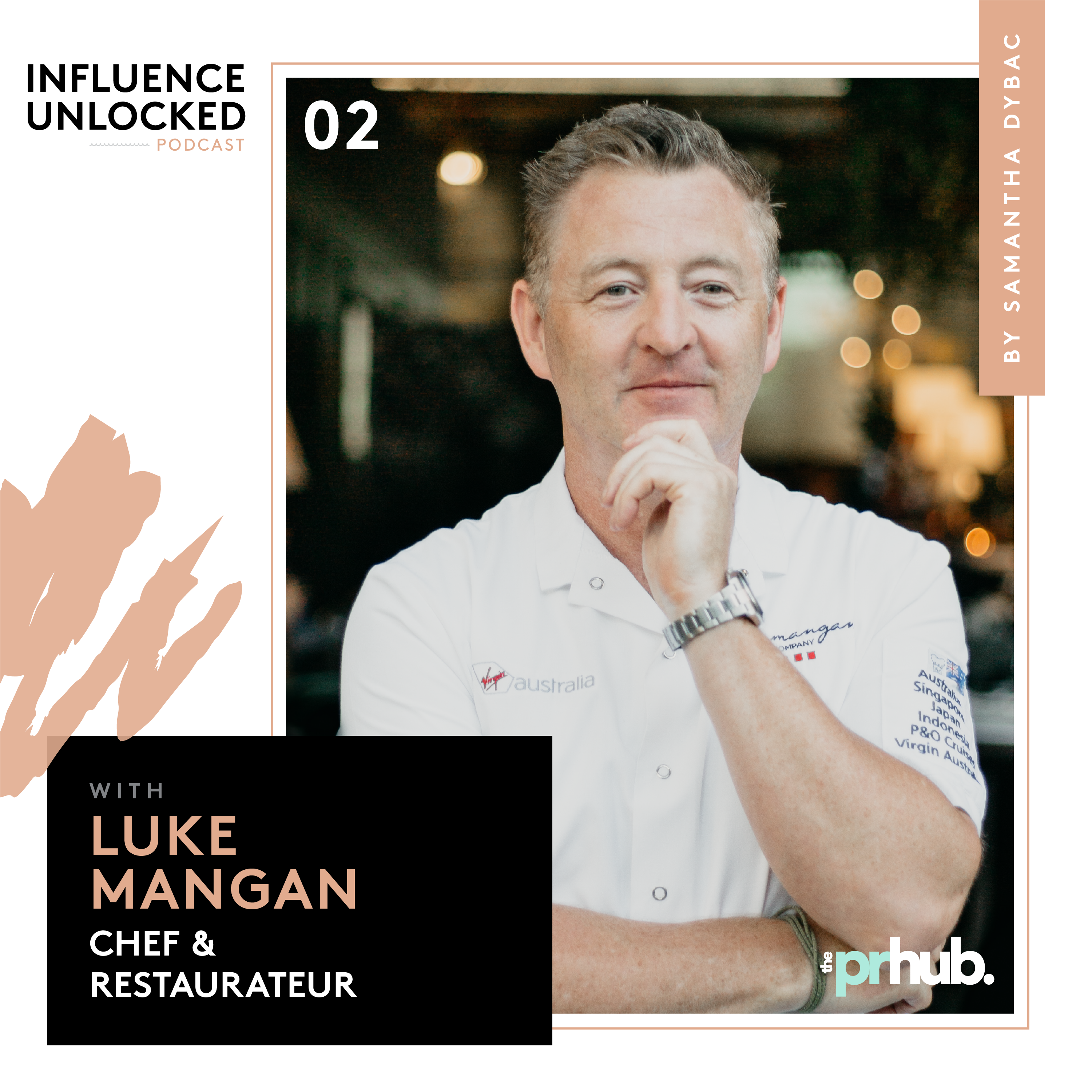 Luke Mangan | "Life's too short for shortcuts"
Season 2, Episode 2
My guest for this episode is a household name for Australian foodies. A school dropout at 15, Luke Mangan discovered a love of cooking through an apprenticeship with Herman Schneider at Melbourne restaurant Two Faces. In the three decades since then, Luke has made his culinary influence felt through dozens of restaurants as well as on P&O cruise ships, Virgin Australia Business Class and on the Eastern Oriental Express. He has also released several bestselling cookbooks and his own line of products, and in 2019 was awarded the Medal of the Order of Australia.
While he has experienced the heights of success including cooking for the likes of Richard Branson, Tom Cruise and the Queen, Luke has also weathered storms in his career. The pandemic has been a moment of reckoning for everyone in hospitality, and Luke has some words of wisdom to offer on how to get through to the other side.
Luke's Five in Five shout-out: Restaurant Leo, and everyone else in hospitality who is just trying to hang on and make it through this time.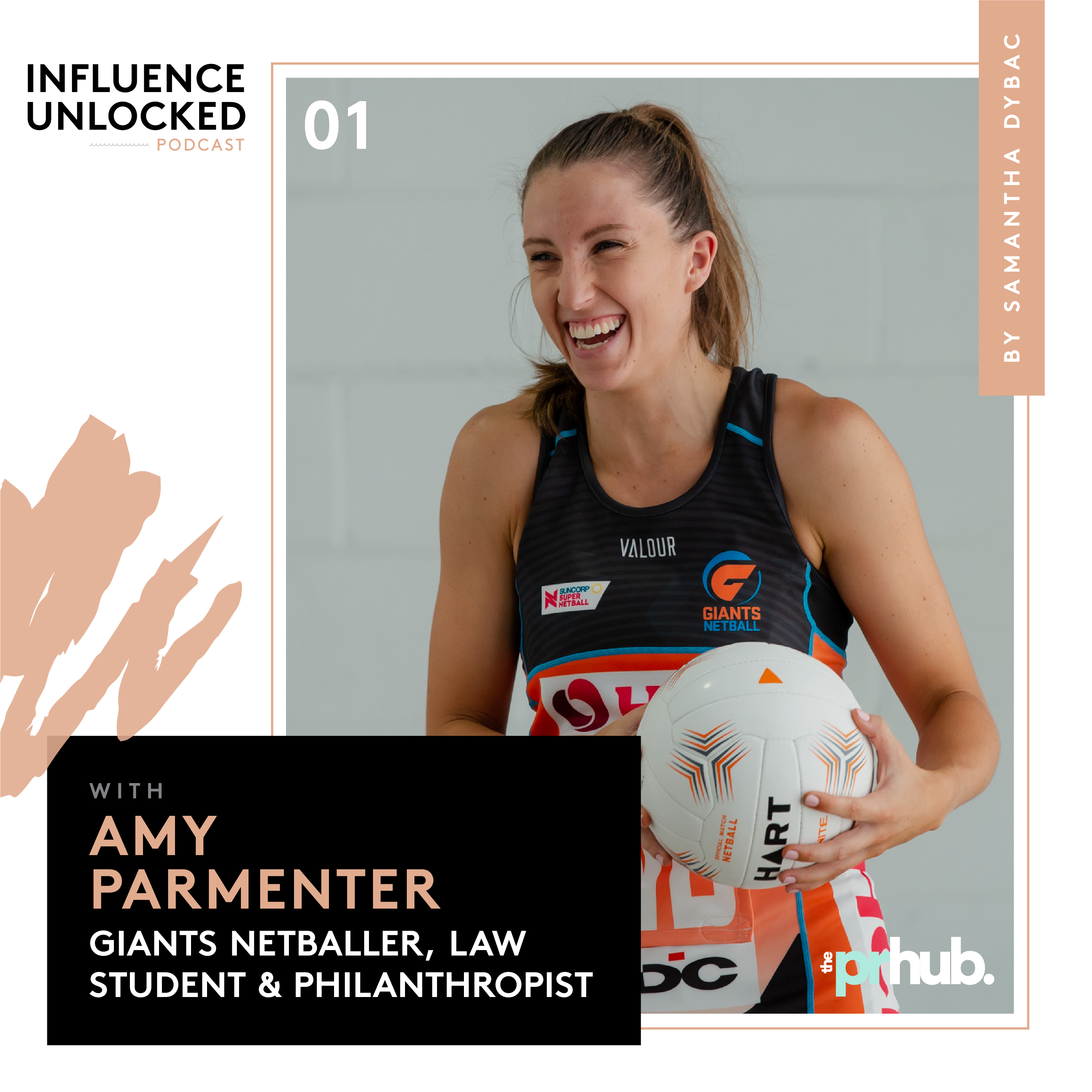 Heart of a Giant with Amy Parmenter
Season 2, Episode 1
Welcome to season two of the Influence Unlocked podcast! To kick things off I'm chatting with a rising star of Australian sport. Amy Parmenter rose to prominence in the professional netball world in 2019 after joining the Giants and rounding out a stellar debut season by winning the Rising Star Award along with the Giants' Player of the Year.
Amy is also dedicated to using her profile to support a good cause and started the Tie Dye Project a few years ago in honour of her Mum, who lost her battle with cancer in 2013. Last year during a visit to Westmead's children's hospital she befriended fellow 'netty nerd' and cancer survivor, 14 year old Molly Croft and was inspired to tie dye more than 1,000 t-shirts in her backyard and sold every one, raising nearly $25,000 for the Sydney Children's Hospital..
Listen in to find out how Amy has been occupying her time while the coronavirus pandemic has been wreaking havoc with professional sports, how she manages performance anxiety, and how setting goals like actually untying her shoelaces when she comes home have helped her reach her ultimate dreams.
Amy's Five in Five shout-out: the Smiling Mind app
The Tie Dye Project on insta: https://www.instagram.com/thetiedyeproject_/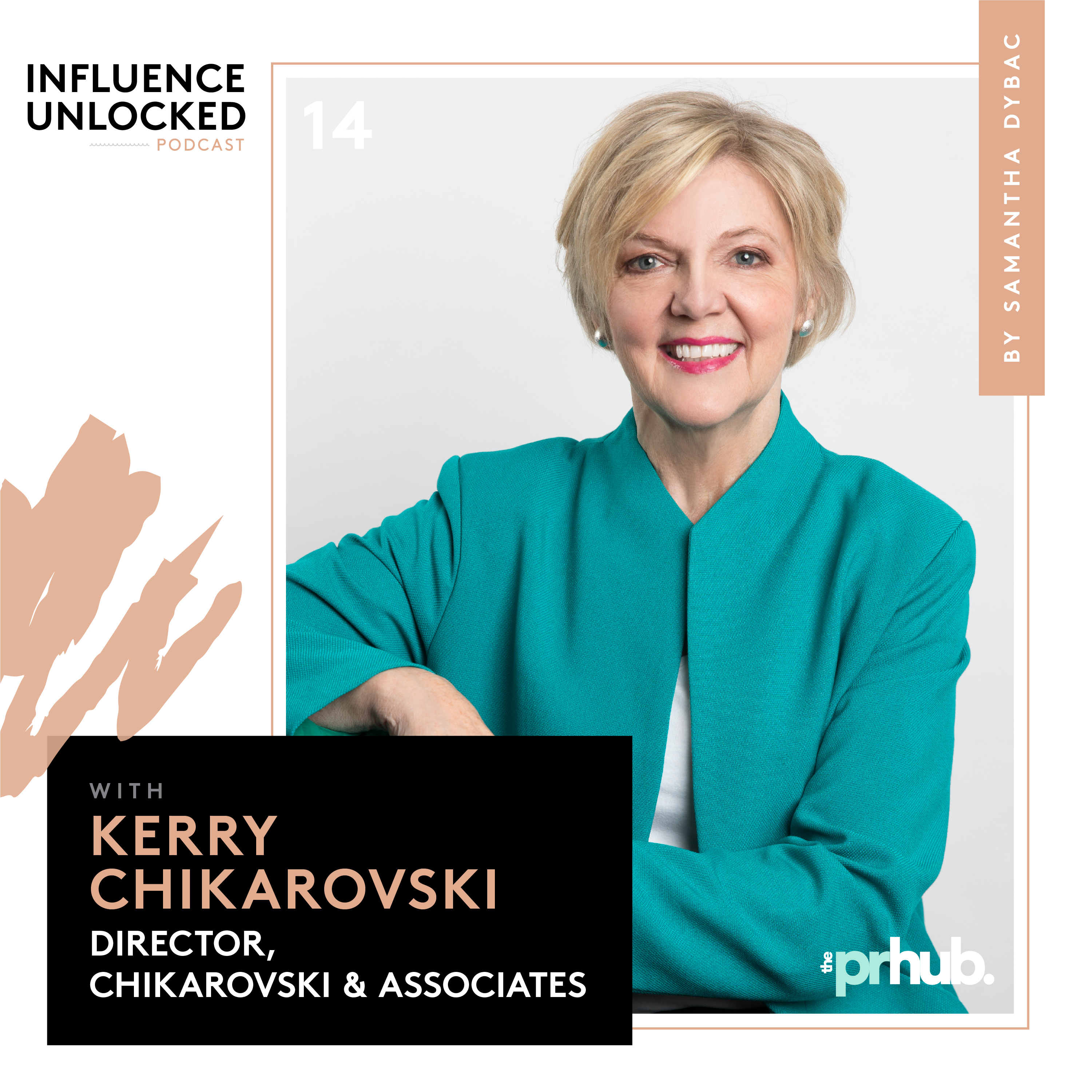 Kerry Chikarovski | Don't let them see you cry
Episode 14
My guest for the final episode of season one of the podcast has been a huge influence on my life and career, and I'm thrilled to have her on the show. Kerry Chikarovski, or Chika as she's widely known, rose to prominence as one of the first women to hold a leadership role in Australian politics and the first woman to lead a major political party in New South Wales. Despite a lack of female role models, Kerry was determined to become a politician from a young age. She began her career as a solicitor and won pre-selection against the odds for a safe Liberal seat in Sydney in 1991. In 1998 she became the leader of the New South Wales Liberal party, a position she held until her resignation in 2002. Since then Chika has built a highly successful career as a government relations consultant through her company, Chikarovski & Associates, as well a sought-after board director with current board position with the NSW Waratahs, Our Watch, Adopt Change and the Humpty Dumpty Foundation.
You might have seen Chika on the small screen as a commentator for programs like Ch 7 Sunrise, ABC Weekend Breakfast, Sky News The Bolt Report and ABC The Drum, and she certainly knows how to tell a good story. Tune in to hear how a chance encounter with US Senator Robert Kennedy sparked Chika's career ambitions at the age of 13, how breaking down over the ironing board finally pushed her to pursue her dreams, why she is a rugby tragic and her secret passion for trash TV.
Kerry's Five in Five shout-out: I'm very humbled that she dedicated her shout-out to The PR Hub!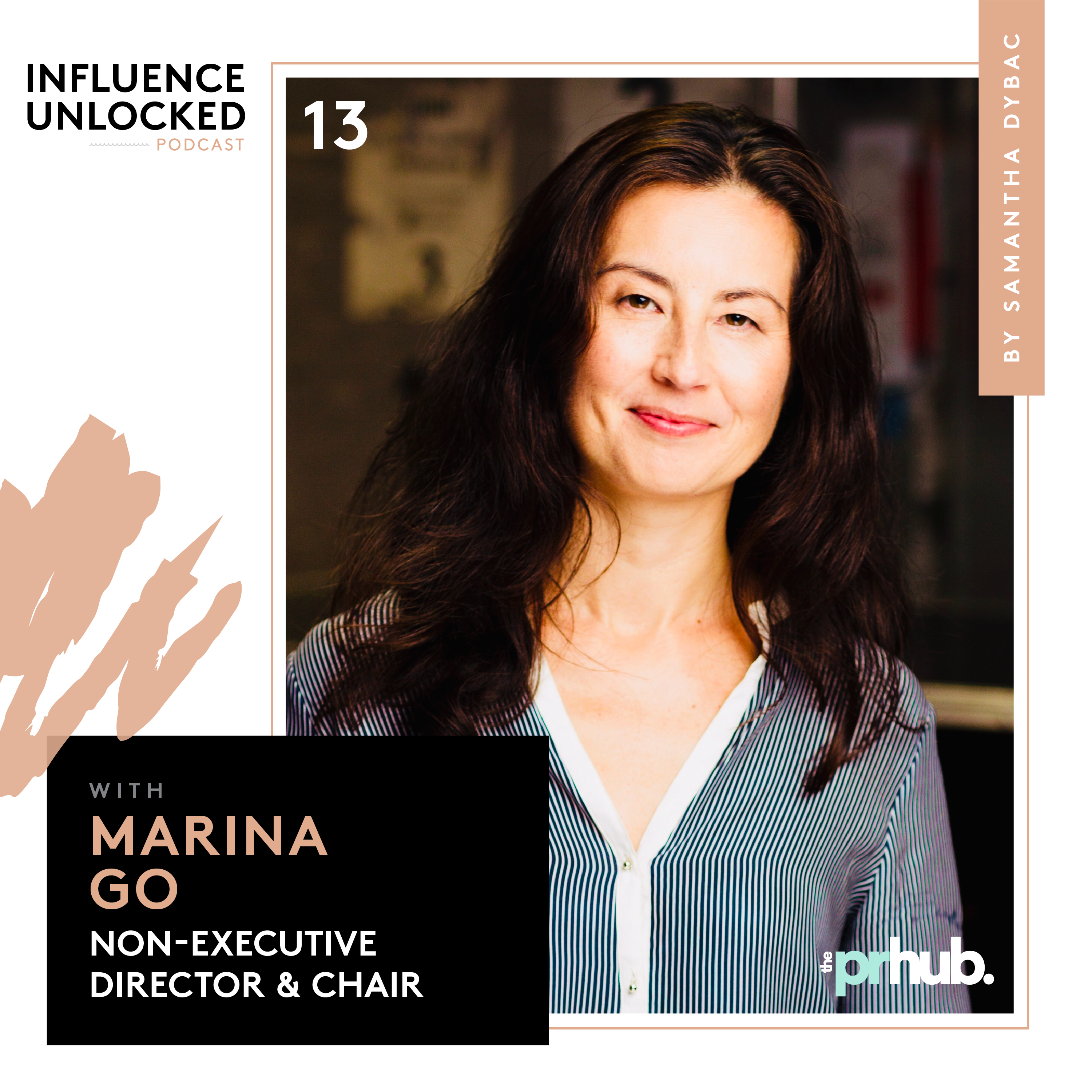 Marina Go | The more resilient you become, the better your judgement
Episode 13
As a teenage girl in the '90s, reading Dolly magazine every month was a special thrill – one that my guest for this episode knows well. As a teenager Marina Go set her sights on becoming the editor of Dolly magazine, a goal she achieved at the age of 23. Of course, achieving your ultimate goal so early in your career prompts the question, what's next? Marina went on launch Australian Good Taste magazine for Woolworths before moving into the business strategy side of the media industry, with roles including CEO of Private Media, Publisher of Magazines at Fairfax, and Group Publisher at Pacific Publications.
For the past decade Marina has focused her career at the board level, including five years under the spotlight as chairwoman of the NRL's Wests Tigers. She is currently a non-executive director for Energy Australia, 7-Eleven, Pro-PAC, Autosports Group and the Walkley Foundation, as well as chair for Ovarian Cancer Australia and the Super Netball Commission. In 2016 Marina published her book Break Through: 20 Success Strategies for Female Leaders, and she is a role model and mentor to countless women in business and the media.
Having looked up to Marina since those early Dolly days, in 2012 armed with a 'I have nothing to lose, and everything to gain' attitude, I contacted Marina and asked to meet her for coffee. That led to a work opportunity that helped form the early days of The PR Hub. I continue to be inspired by her career trajectory and her focus on supporting and empowering women. I'm sure you'll enjoy this episode as much as I did!
Marina's Five in Five shout-out: Marina loves purpose-driven businesses like Who Gives a Crap and Thank You. With a bonus shout-out to her son's band, The Tints!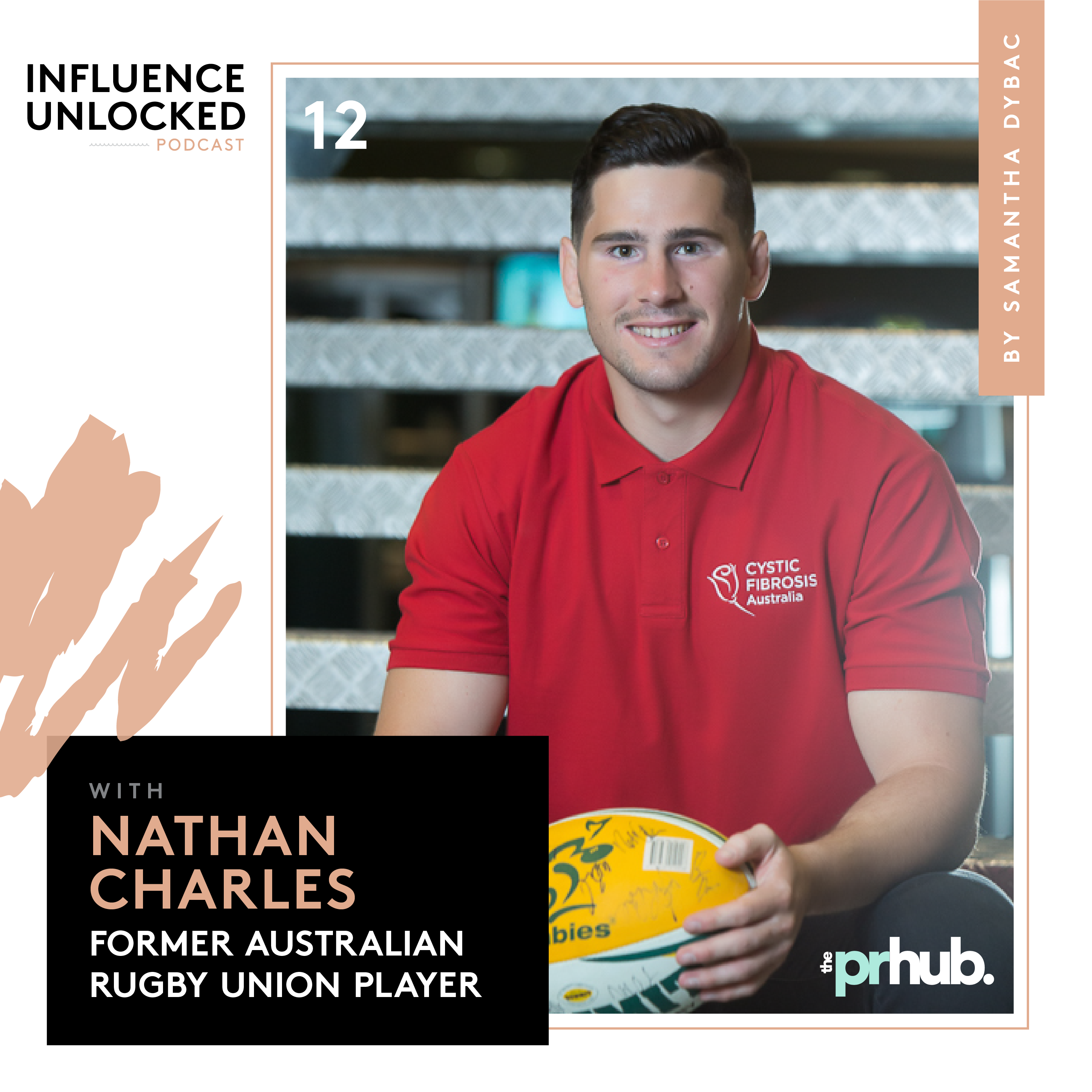 Nathan Charles | Doing what others think is impossible..
Episode 12
My guest for this episode is the dictionary definition of determination, defying the odds and believing you can achieve anything if you just put your mind to it. Nathan Charles was three months old when he was diagnosed with cystic fibrosis (CF) and his parents were told that he might not even make it to his 10th birthday. A rugby fan from the time could speak, Nathan's dream was to become a Wallaby and represent Australia. He achieved that goal at the age of 25, when he played for Australia in a test match against France.
Early in his career Nathan was reluctant to reveal his battle with cystic fibrosis, but after opening up to his teammates he realised the power of sharing and importantly that his profile could help raise awareness of the illness. He has been a national ambassador for Cystic Fibrosis Australia for the past decade, and as the only person in the world with CF to have played an elite contact sport he is a huge inspiration to others with the condition.
After a series of injuries ended his rugby career, Nathan started a business as well as taking on a sports management role with Pathways, Western Australia. But he has a soft side too, confessing to a love of rom coms and hanging out with the girls and listening in to the gossip.
I was delighted to have Nathan join me during May, which is national cystic fibrosis awareness month, and just a few days out from Friday 22 May, which is 65 Roses Day. Tune in for more!
Nathan's rom com recommendations: Fool's Gold and The Notebook.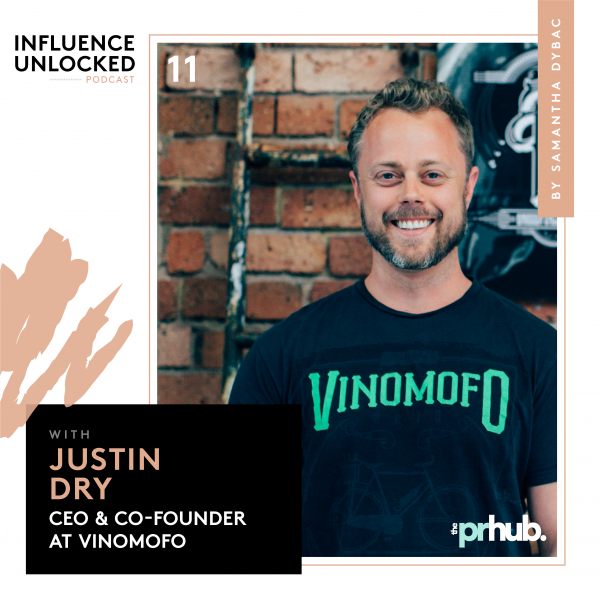 Justin Dry | Wine in his veins and business in his DNA
Episode 11
At the age of 12, Justin Dry saw his entrepreneur father lose everything. Now, Justin is the co-founder and CEO of one of Australia's fastest growing companies, Vinomofo. He joins us for our second COVID-19 'lockdown' episode, chatting to us from his home office at the dining room table, with handy access to the wine fridge and his 4-month-old daughter Matisse in the next room.
Justin and his brother-in-law Andre Eikmeier launched Vinomofo from their Adelaide garage in 2011, and since then it has grown to over $50 million in annual revenue, 500,000 members and operations across Australia, New Zealand and Singapore. Earlier generations of Justin's family planted the first vines in the Barossa, so wine practically flows through his veins, but it took a couple of turns on the small business merry-go-round before he and Andre hit on a winning idea. Justin opens up about those earlier business experiences and how they helped build Vinomofo – as well as the business decision that saw him repeating his father's mistakes. We also chat about Justin's love for self-motivation and forward planning, how he thinks COVID-19 will reshape the wine industry, and his passion for island holidays.
Justin's Five in Five shout-out: Ash Davies of Tablo Publishing.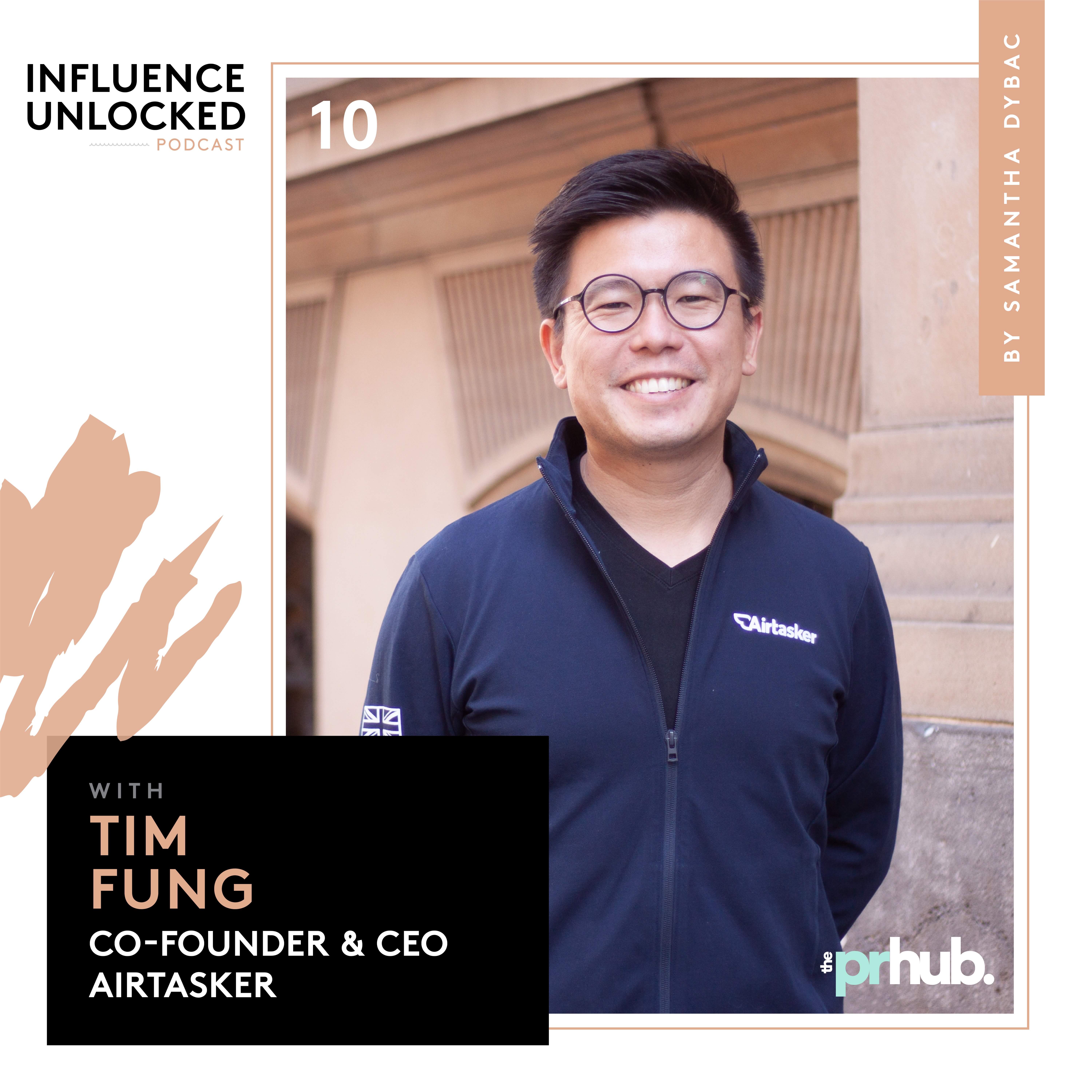 'The Man Who Saved Us From Helping Our Friends Move' with Tim Fung
Episode 10
Welcome to episode 10 of the Influence Unlocked podcast – the first episode to be produced under social distancing restrictions! Our guest is a former child model who enjoys go karting and bouldering, but most of you would know Tim Fung as the CEO and cofounder of Airtasker, an online gig economy platform that helps users outsource their chores, errands and odd jobs. And Airtasker itself has raised plenty of cash in its eight years of operation, raising $90 million in capital and attracting investors like Seven West Media, Black Sheep Capital, and Vocus Communications founder and Airtasker chairman James Spenceley. (It's also a blessing for those of us who can't stand the sight of the dreaded Ikea allen key!)
A former corporate advisor and investment banker, Tim also spent some time in the talent management space before turning to entrepreneurship and joining the Young Rich List. He has been the founder or co-founder of several companies over the years including Sydney coworking space Tank Stream Labs. Listen in to find out why Tim thinks some of the best opportunities are unpaid, and what he's learned about leadership during the coronavirus crisis.
Tim's top reads: Thinking, Fast and Slow by Daniel Kahneman; Radical Candor: Be a Kickass Boss Without Losing Your Humanity by Kim Malone Scott; Thinking in Bets: Making Smarter Decisions When You Don't Have All the Factsby Annie Duke; and Superforecasting: The Art and Science of Prediction by Philip E. Tetlock & Dan Gardner. You can follow Tim on Goodreads for more reading inspo!
Tim's Five in Five shout-out: Mike Rosenbaum of Spacer.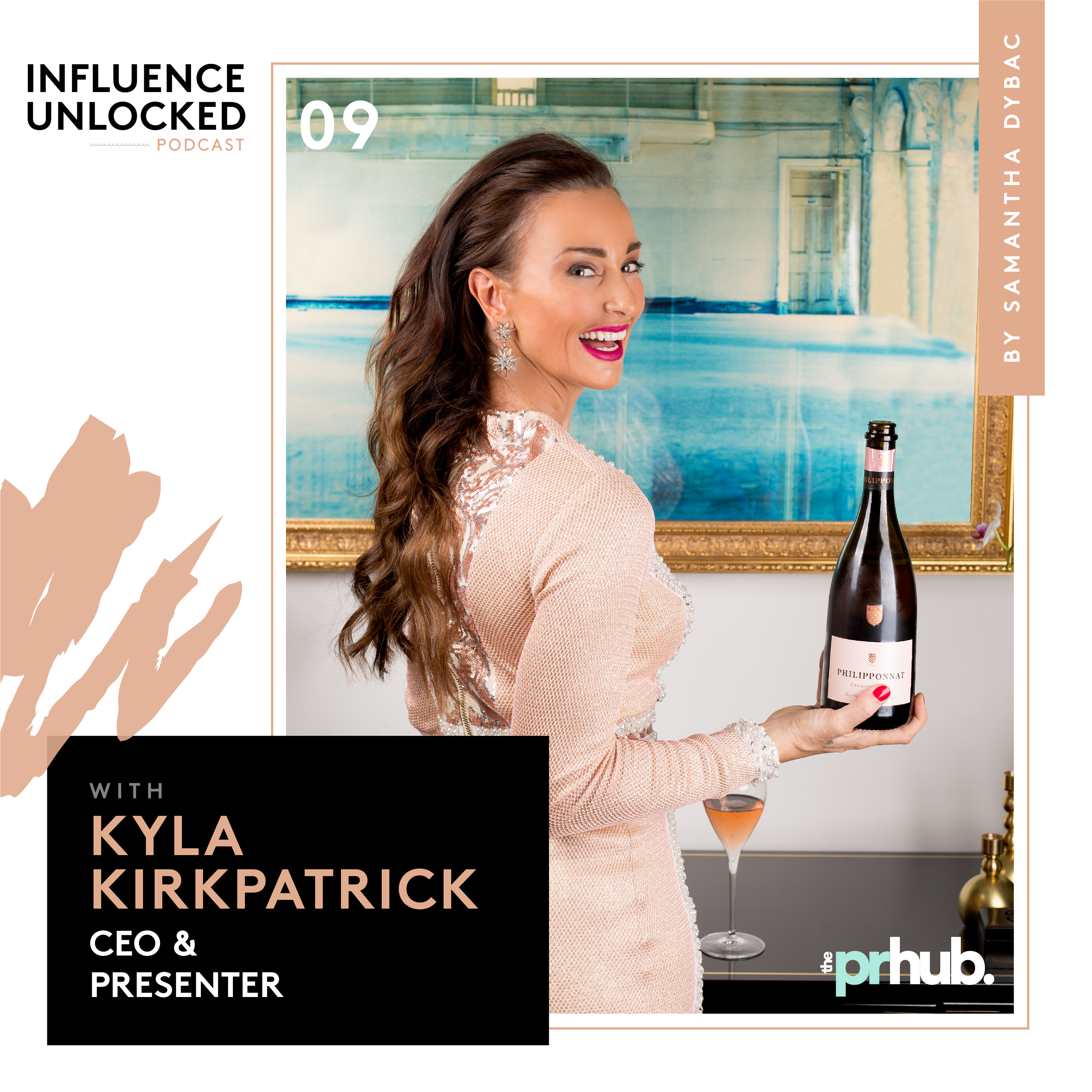 Kyla Kirkpatrick | A sparkling success story
Episode 9
Ever wanted to jump on a plane and completely reinvent your life somewhere else? That's exactly what our guest for episode 9 of Influence Unlocked did. Kyla Kirkpatrick was on a fast track to a big career in finance when she quit her job and bought a one-way ticket to Paris to study her passion, champagne. Since then she has built a huge following as 'The Champagne Dame' and is recognised as one of the world's leading champagne educators, and to add even more sparkle to an already glittering career, she will make her debut on the next series of The Real Housewives of Melbourne.
After over a decade of hosting tastings, masterclasses and tours of the Champagne region of France, in 2017 Kyla launched Emperor Champagne, Australia's online home of champagne. Emperor raised $1million in its first round of funding, and took nearly $200,000 in its first eight weeks of trade. Kyla is a shining example of what can happen when you follow your curiosity and desire and see where it leads. Tune in to hear about small business 'near-death experiences', why Kyla hates The 4-Hour Work Week , being most profitable while pregnant, and the unlikely industry she plans to shake up next.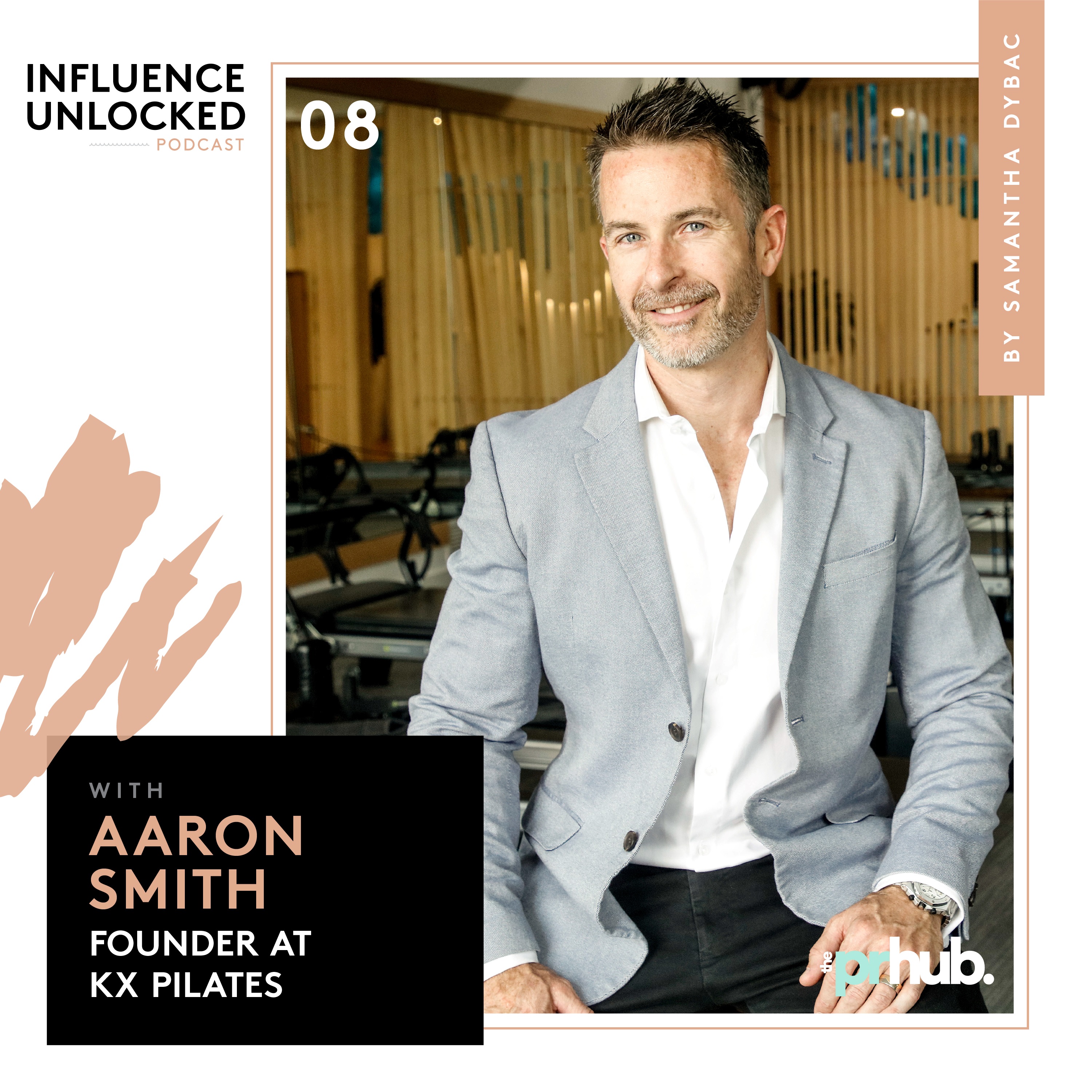 Aaron Smith | I was just a terrible employee
Episode 8
Our guest for this episode says he'd probably be a full time 'ski bum' if he wasn't doing what he's doing today. Aaron Smith was the typical 20 something traveller – holidaying and working –  in London when he came across the idea he would eventually turn into a multi-million dollar franchise. Dynamic Pilates was a growing trend in London, and when Aaron returned to Australia he knew that was what he wanted to do. However, he also returned home $20k in debt. He convinced his father to act as guarantor on a business loan, and the first KX Pilates studio opened in 2010.
That first year of business was the very definition of hustle and grind, but KX is now Australia's biggest Pilates franchise, boasting 67 studios across the country and one in Jakarta, Indonesia. Since those humble beginnings, Aaron has become one of Australia's most popular fitness entrepreneurs and won a host of awards including the 2019 Young Fitness Entrepreneur of the Year and coming in at number three on the top 30 Australian Franchise Executives in 2020. With KX Pilates recently celebrating its 10th birthday, Aaron and I sat down for a chat about his transition from personal trainer to business success story, what's it like to let someone else take the reins, and why he would make a terrible employee.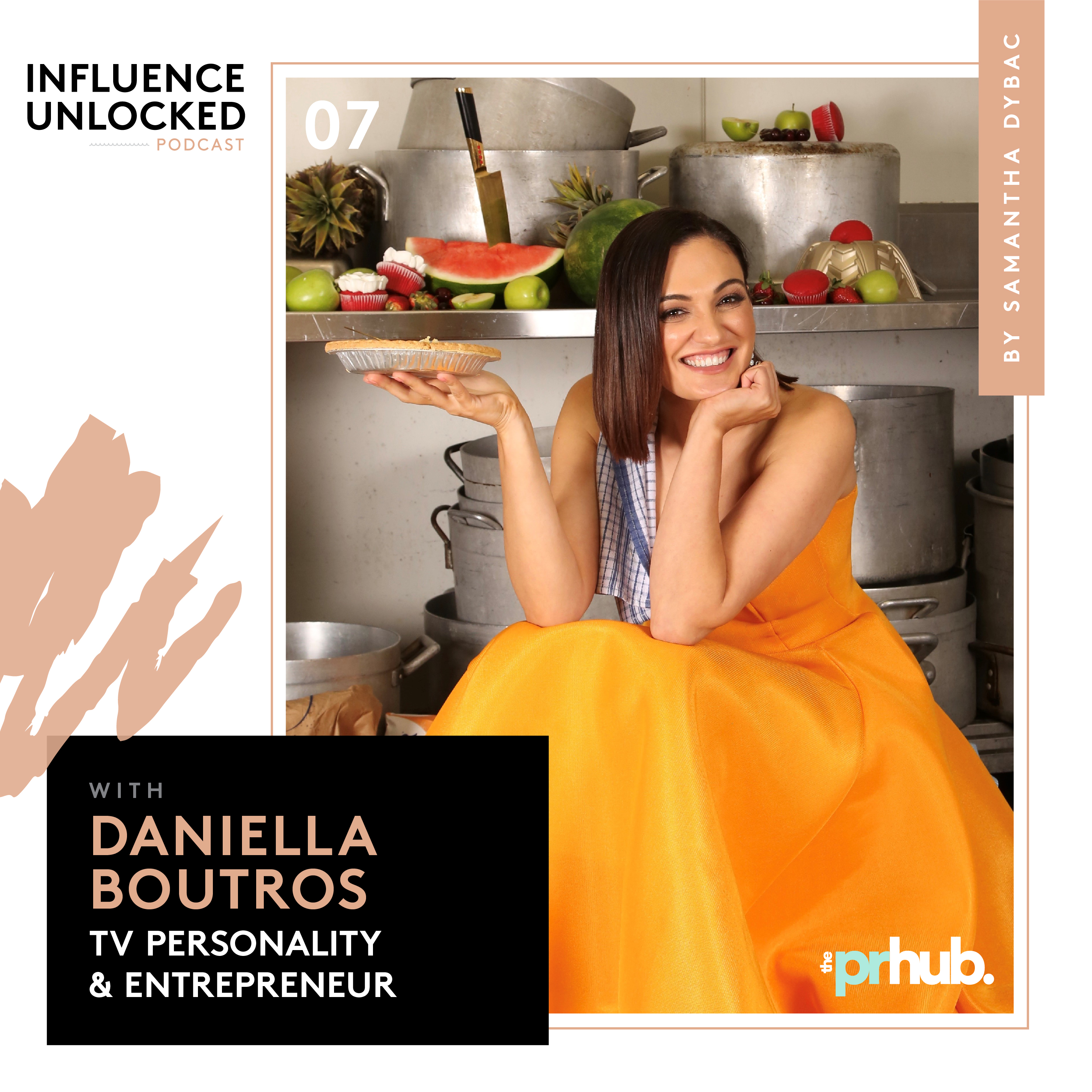 Daniella Boutros | Playing with sugar professionally
Episode 7
My guest for this episode of Influence Unlocked learned to bake from YouTube videos and is now a media personality in her own right and the owner of a custom design cake shop with a long list of clients including cruise companies, sporting organisations, celebrity chefs and major corporate companies.
Daniella Boutros left school at 16 after struggling with severe dyslexia. She presented her parents with a savvy proposition to open a business, but despite its success she closed it at 20 to become a housewife. Being the perfect Stepford Wife didn't suit her, though, and after her marriage ended a few years later Daniella worked four jobs, seven days and seven nights, saving enough money to buy a house, but instead chose to invest in herself 'one more time' and start a business.
Her first impromptu baking job went viral and Buttercréme Lane was born. She's since become a celebrity baker, appearing regularly on breakfast television and radio and becoming a media ambassador for not-for-profit organisation Adopt Change.
After knowing Daniella for a few years, I can tell you she has a heart of gold – just ask the neighbourhood kids who used to swarm her apartment every afternoon for baked treats – but on this episode she talks about building her personal brand and a bit of her cheeky side. Listen in to find out how she built up her resilience despite her learning difficulties, and the three things she keeps on her bedside table to remind her of three important lessons every morning.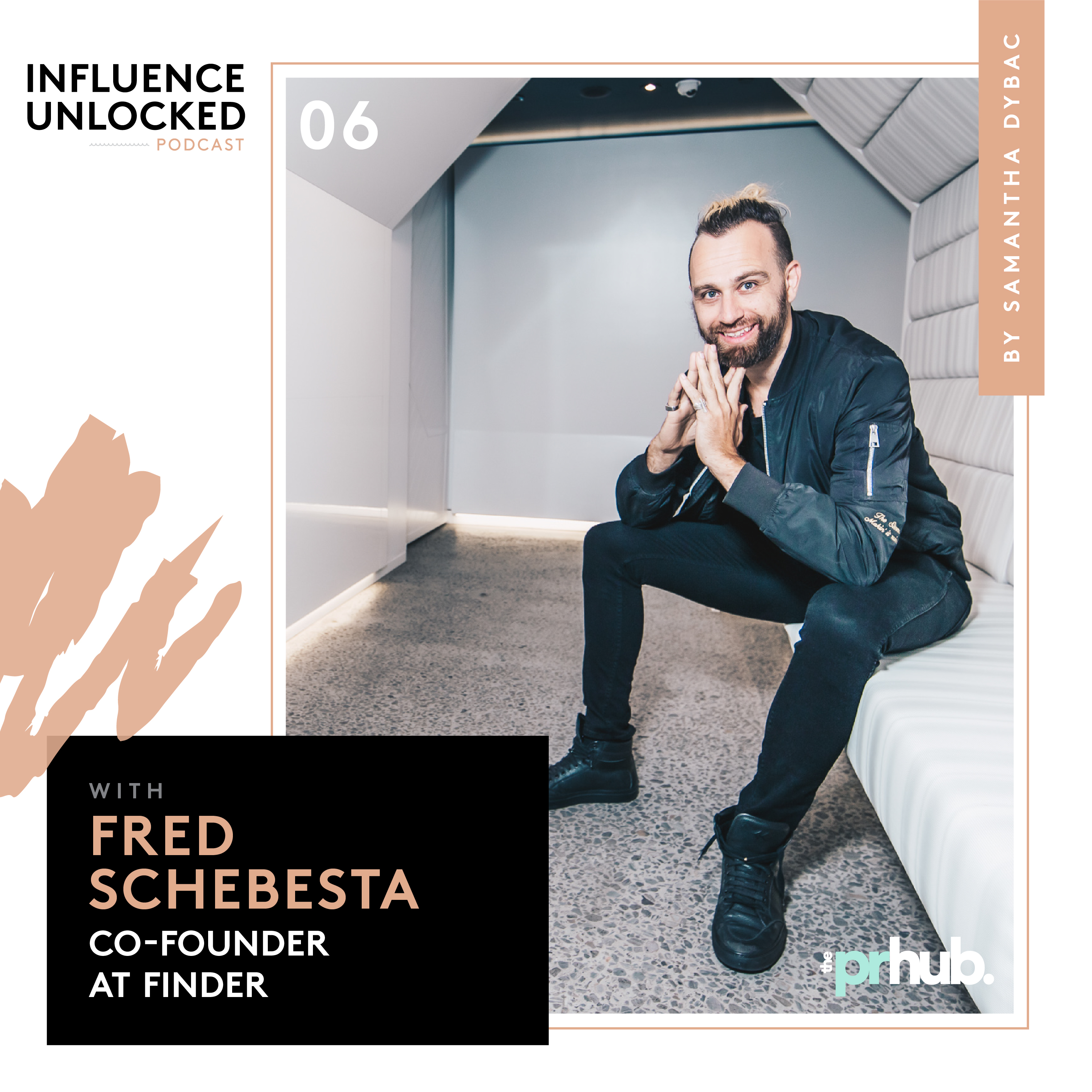 Fred Schebesta | Eating Burgers and Self-Reinvention
Episode 6
This episode's guest chose 'sharing' as his word of the day and he really delivers on that front. Fred Schebesta is perhaps best known as the co-founder of one of the world's leading comparison websites, Finder.com. He's a serial entrepreneur, author and media commentator who sold his first business for $1.36 million and made his debut on the AFR Young Rich List in 2019 at number 22. Fred is also the co-founder of Finder Ventures, Finder's venture capital arm, and cryptocurrency exchange HiveEx. But interwoven with Fred's entrepreneurial journey is one of self-discovery and reinvention. Fred stands out in the crowd for his total commitment to being himself. A samurai sword hangs above the entrance at Finder HQ as a reminder of the company's deepest low when Google penalised them for some 'grey hat' SEO tactics and the site lost most of its traffic overnight. At the EY Young Entrepreneur Awards, he wore an outrageous Versace jacket in a sea of tuxedos. He calls himself an 'internet rockstar' on LinkedIn and that's how he shows up, whether to a speaking engagement or a meeting with a potential business partner. Listen in to find out how hiring an emotional coach to get through his divorce highlighted issues for his role in the business, why he chooses to be a slow driver, and the business insights he has gleaned from his favourite burger joint, Five Guys Burgers and Fries.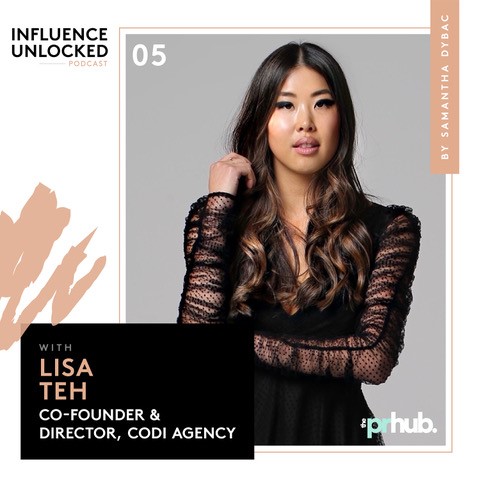 Lisa Teh | Get out of the grind and into your dreams
Episode 5
My guest for episode 5 of the Influence Unlocked is one of the most creative, outgoing people I know, so it's hard to believe she spent seven years in the world of tax law before going after her passion. Lisa Teh is the cofounder of CODI Agency, a content and digital marketing agency focused on lifestyle brands with offices in both Melbourne and New York. Lisa and her business partner, Thom Whilton, took their first steps into creative entrepreneurship in 2011 with Couturing, an online fashion, beauty and lifestyle platform. In addition to launching CODI, Lisa and Tom co-authored two best-selling books, Australian Style and Australian Beauty, published by Thames & Hudson.
Lisa's love of skincare also led her to cofound 101 Lifestyle, a natural brand stocked by Mecca in Australia and New Zealand and soon to launch in China. She lives by the motto 'do what you love and you'll never work a day in your life' – a quote from Mark Twain, not Confucious as you'll hear on the show!
She's also a big fan of collaborating with and supporting fellow female entrepreneurs, and gives a shoutout to two of her faves – Ann Mitsios from Edible Beauty and Mia Klitsas from Moxie.
I sat down with Lisa in person for this interview and her energy is simply contagious. I hope you enjoy our conversation about escaping the grind and doing what makes you want to leap out of bed every morning.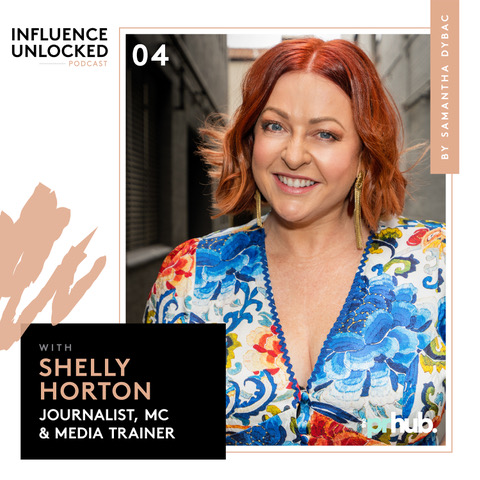 Shelly Horton | Teaching Unstoppable Confidence
Episode 4
Teaching unstoppable confidence with Shelly Horton
This episode's guest has taught me a lot about putting in the work and showing up with confidence. For over twenty five years Shelly Horton has had an exciting and diverse career as a journalist and presenter across television, print, digital and radio. As someone who grew up in a small country town called Kingaroy in Queensland, Shelly's story is not only a great example of how to get your dream job but also how to keep fighting for what you want when others might be trying to bring you down.
From fibbing her way onto the camera to read the sports news during a major bulletin in London to reporting and presenting for several major networks in Australia, Shelly has never been afraid to forge her own path. She is currently a regular commentator on Channel's 9's Today and Today Extra, hosts 9Honey's Talking Honey, He Said/She Said, and Talking Married, and is also a sought after speaker and MC.
In 2016, Shelly and her husband Darren took the leap and launched their own business, ShellShocked Media – a full service video production agency drawing on Shelly's media prowess and Darren's experience behind the camera. Shelly is also an expert at helping people find their 'inner Beyoncé' through her media and presentation training and she is my go-to clients who need to hone their presentation skills.
We caught up at her home slash office slash training studio to talk about how the media's attitude to looks has evolved since she was told she was 'too fat for TV', to what to do when you just can't help but read the comments.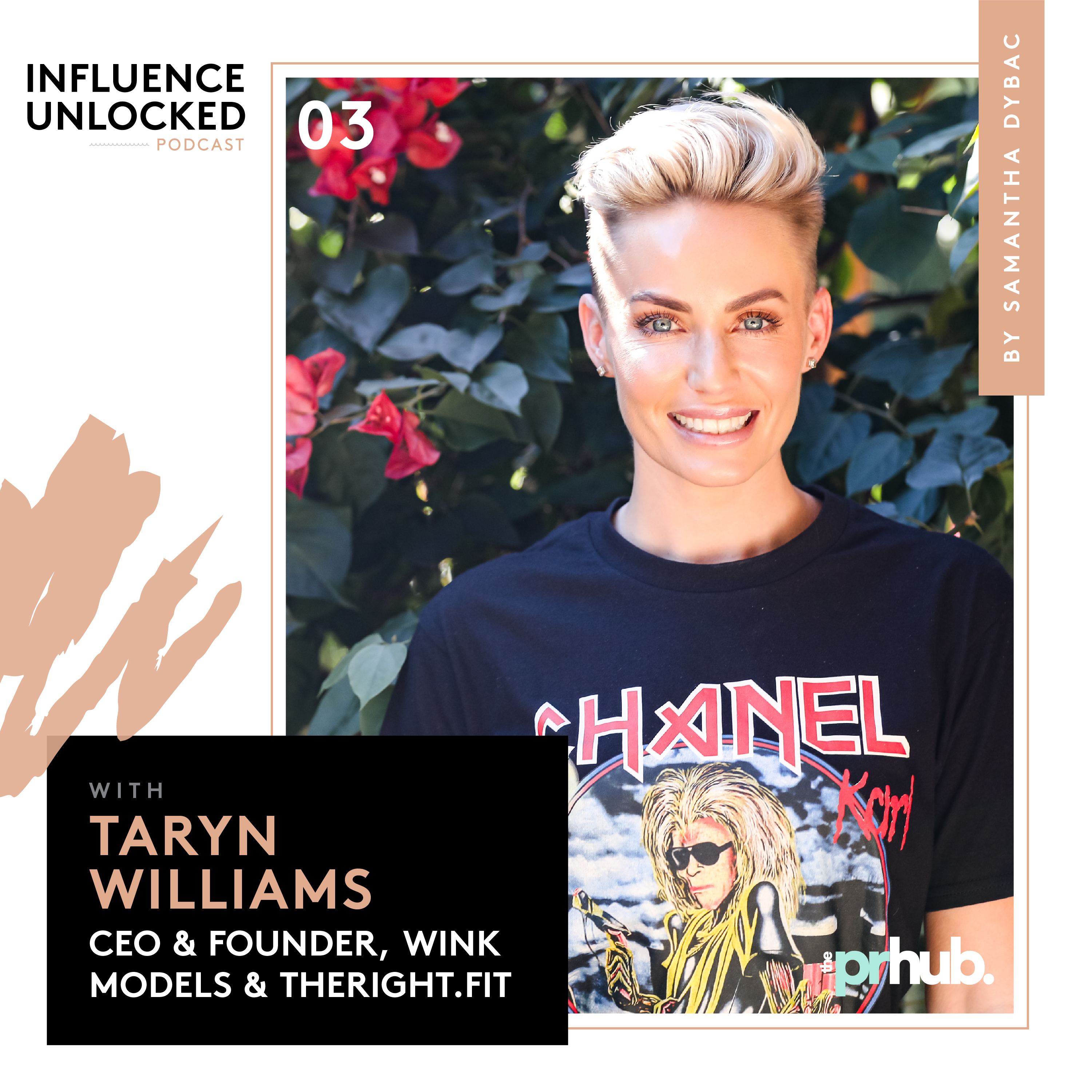 Taryn Williams | The Influencer's Influencer
Episode 3
This is Episode 3 and our first episode for 2020.
My guest is Taryn Williams one of Australia's most popular entrepreneurs and digital influencers.
Taryn is the epitome of 'influence and personal branding done right'.
She is a long standing client and supporter of The PR Hub, and someone I consider myself very fortunate to call a friend.
At the age of fifteen, Taryn was scouted by a modelling agency, and began working on international assignments for the likes of Qantas, Virgin and other global brands.
While modelling, she developed an interest in entrepreneurship, which inspired her to start her first business, Wink Models, in 2007, at the age of 21, with $30,000 of her own savings.
In 2016 Taryn launched her second business, theright.fit, a two-sided marketplace connecting brands with creative talent and influencers. Not long after she successfully negotiated a significant investment round led by Airtree Ventures.
Taryn is an in demand keynote speaker and as an ambassador and influencer she has worked with global brands including Max Factor, La Prairie, Lamborghini, Nancy Ganz, Franck Provost and the Art Series Hotel Group.
She has received numerous awards including the 2018 Mumbrella Award for Innovation and B&T Women in Media – leader in tech.
It has been a pleasure and an inspiration to watch Taryn build these two businesses from the ground up, and in this episode she reveals how they each required a completely different approach, from the DIY ethos of WINK to raising upfront capital for a high-growth tech startup. We also talk about how Taryn manages her own personal brand in relation to her businesses own identities, and why you should behave like you're in 'permanent beta'.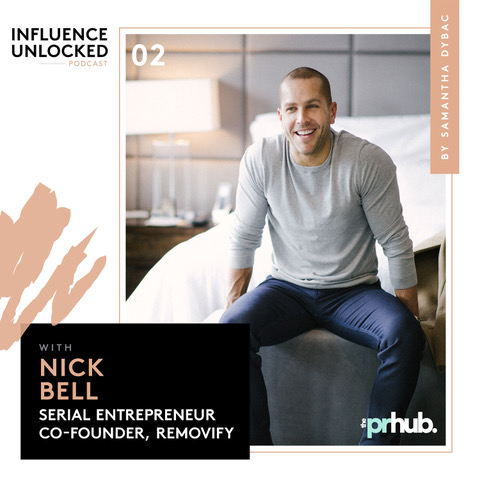 Nick Bell | Selling fast and creating opportunity through wealth
Episode 2
My guest for episode two of the Influence Unlocked podcast lists 'university drop out' on his LinkedIn profile. He's also made the AFR Young Rich List for four years running. Nick Bell is a serial entrepreneur who launched his digital marketing agency WME Australia from his bedroom in 2008 and went on to sell it for a cool $39 million in 2017. In the past decade he has built ten digital agencies including his latest venture, Removify, and a personal fortune of $217 million, with close to 1,000 staff working under him at multiple offices across the globe.
In spite of his astonishing rise to the rich list, he remains a deeply humble, open and down-to-earth guy who was more than happy to share his insights on life and business for this episode.
Listen in to find out what Nick does when colleagues turn into copycats, his advice for hiring and building a great team culture, and what he has to say to startups wanting to raise capital from investors like him. Also, listen in to find out how a cow called Bonox inspired Nick to use some of his wealth to make the world a kinder place with his latest venture!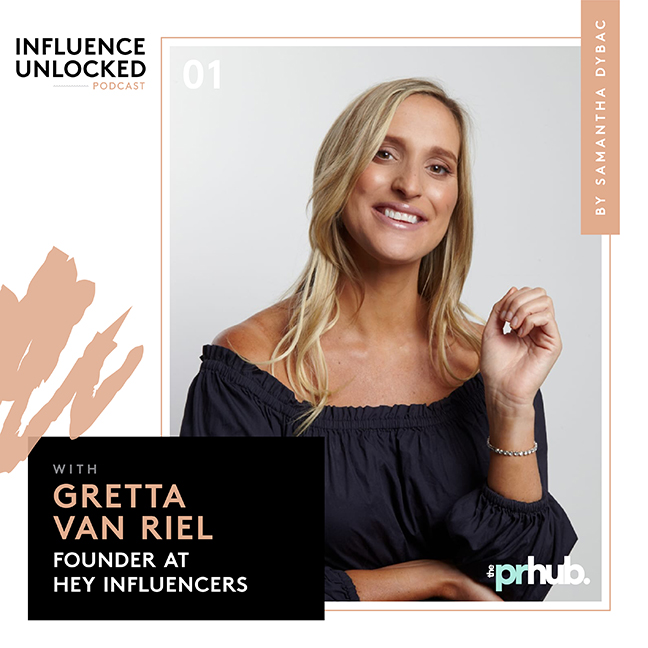 Gretta van Riel | Failing fast and building resilience
Episode 1
I am thrilled to present the first episode of Influence Unlocked featuring one of Australia's top young serial entrepreneurs, Gretta van Riel – influencer marketing queen, self-made millionaire and member of the Forbes 30 Under 30 list. At the age of 22 and with only $24 in her bank account (tune in to hear why she was down to just twenty bucks!), Gretta launched her first startup, SkinnyMe Tea. After selling over 11 million cups of tea worldwide in 5 years and winning the Shopify Build-A-Business competition in 2013, Gretta went on to create four more multi-million dollar businesses including watch company The Fifth and her latest venture, Hey Influencers. But it hasn't all been smooth sailing, and Gretta is very upfront about some of the struggles that threatened to upend things.
Hot on the heels of our Fireside Chat at StartCon 2019, Gretta and I stepped off the stage and just kept the conversation rolling about mental resilience, dealing with financial ebbs and flows, and harnessing the power of nervous energy. Gretta also shared some fantastic actionable tips you can apply now to your social media strategy. And, if that isn't enough, she shared something about herself that she has never shared before plus she also gives us a preview of her next, exciting project!
Hold onto your seat because episode one is a bit of a wild ride!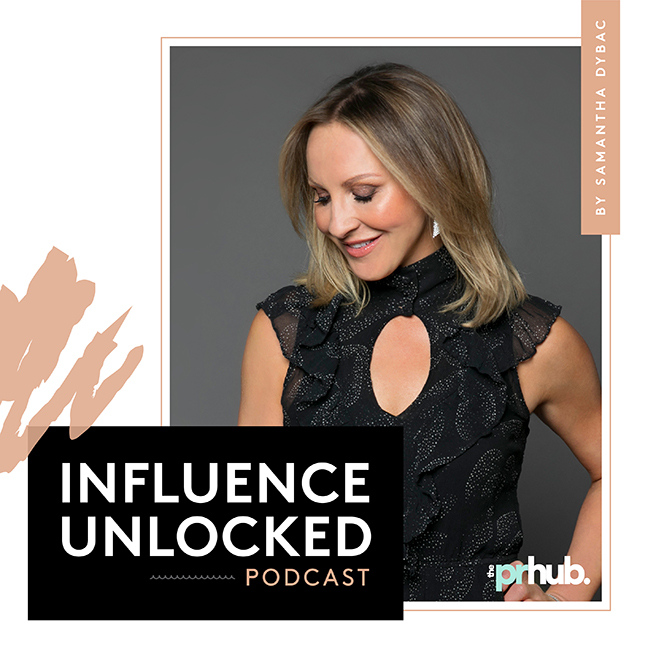 Samantha Dybac | Host and Founder of The PR Hub
I am really excited to launch the first episode of my new podcast, Influence Unlocked.
I'm your host Samantha Dybac, the founder and managing director of The PR Hub.
My job is to find the innovators, the entrepreneurs and the game changers of our country and to help them grow their brands so they can get on with the business of changing the world.
Every founder, disruptor and successful CEO has a story, but this podcast is about going beyond the press release. If you've ever dreamed of sitting down with an industry leader or a self made millionaire and getting to the bottom of who they are and what makes them tick– you're in the right place. Get ready to be inspired.