The PR Hub is a public relations and talent management agency for entrepreneurs and business leaders wanting to raise their profile and get noticed as an expert in the media.
WHO WE ARE
We represent award-winning entrepreneurs, business leaders and social influencers. As experts in their field they are regularly called on for speaking engagements, media commentary and brand collaborations.
The PR Hub is an agency without clichés. We know and love communications, public relations, marketing and media, and we are passionate about the work we do for our clients. Our number one priority is always to create and execute great communication strategies that promote accelerated business growth for our clients.
Our team is a group of brand specialists, marketing and public relations professionals with decades of experience, contrasting skills and a cohesive work ethic. We work with clients that want an agile communications and PR agency willing to tackle problems of all sizes head on with fresh ideas backed by solid research.
The PR Hub is committed to the success of our clients and driven by a sense of urgency in everything we do. We pride ourselves on tackling challenges from all angles and look for the most effective solutions, not the most obvious ones.
"Sam and the team at The PR Hub have been instrumental in the success of WINK Models. The strategy used by the team is always class-leading and their ability to innately place our business just where it needs to be in the media is incredible. Our industry is quite niche in regards to who we are and what we do, although the team at The PR Hub have never let that get in the way of success."
SAGE GREENWOOD
Managing Director, WINK Models
The PR Hub helped Tech Ready Women launch in early 2017 and have been managing our PR ever since. They are an agile, results driven team dedicated to our success, who have helped us achieve results across digital, tv, radio and print. They also manage my personal profile and do an impressive job of aligning the PR strategy to maximise coverage for both.
CHRISTIE WHITEHILL
Founder & CEO, Tech Ready Women
"As Director of UBalancer Coaching, I have always been impressed with the professionalism and enthusiasm of The PR Hub. I highly recommend them as business partner to help take your business to the next level. In the early days of UBalancer, The PR Hub was an integral part of building our brand and developing our social media presence. They demonstrated a strong grasp of our business model and gave unreservedly their time and energy to guide and deliver our public relations strategy."
ALISON LALIEU
CEO UBalancer Solutions
"Appscore has been working with The PR Hub for almost two years now. They work closely with key members of our internal team to ensure that all of our PR and promotional activity is on-brand and hitting the right audience. We rate The PR Hub highly and they are a valued member of the Appscore team. We happily recommend them to anyone looking for a great PR agency."
ALEX LOUEY
Co-founder & MD, Appscore
"Samantha and her team have taught me the great value of building my personal brand alongside that of my individual companies. I have personally recommended The PR Hub to company founders, CEOs, clients and venture capital firms and will continue to do so. They never fail to deliver outstanding results. They are an invaluable part of our team—strategic, well connected and driven to ensure our success."
TARYN WILLIAMS
Founder & CEO, TheRight.Fit
"The PR Hub are a trusted partner of WME, Hosting Australia and my other companies. Thanks to their persistence and professionalism, they have been instrumental in gaining nationwide coverage that supports our sales and marketing efforts. They understand the B2B space and above all, they're a great group of people that myself and the team like and respect."
NICK BELL
Founder & MD, WME Group
"The PR Hub are great fun to work with and always prepared to get their hands dirty to achieve great results for you. I would be happy to recommend them to any business, which wants to get some great PR. What impresses me most about The PR Hub is that they are honest in business and always put their clients first. They won't work with clients that aren't the right fit or that they don't think are ready for PR rather than taking them on and failing to achieve the great results they are known for."
FINN KELLY
CIO and Cofounder, Wealth Enhancers
OUR VALUES
Our values define our culture, why we exist, how we work, who we hire. Do they sound like you? If so, we'd love to hear from you.
Truly understanding how our customers think and how their business works makes us exceptional PR people. We become an extension of our clients' team and align our strategy with their business objectives for high impact campaigns.
Public Relations (PR) can be far from glamorous and that suits us just fine. Our style of PR is not just about parties, free gifts and being seen. We are results focused, creative and we don't give up until we achieve the best results for our clients.
We are experts in our field but we are always striving to be better. We actively encourage learning, personal development and goal setting for growth and optimal performance.
We place respect and collaboration at the core of how we operate. Our work is far better when we don't take things too seriously and open our ourselves to ideas, respectful opinions and acknowledgement of a job well done.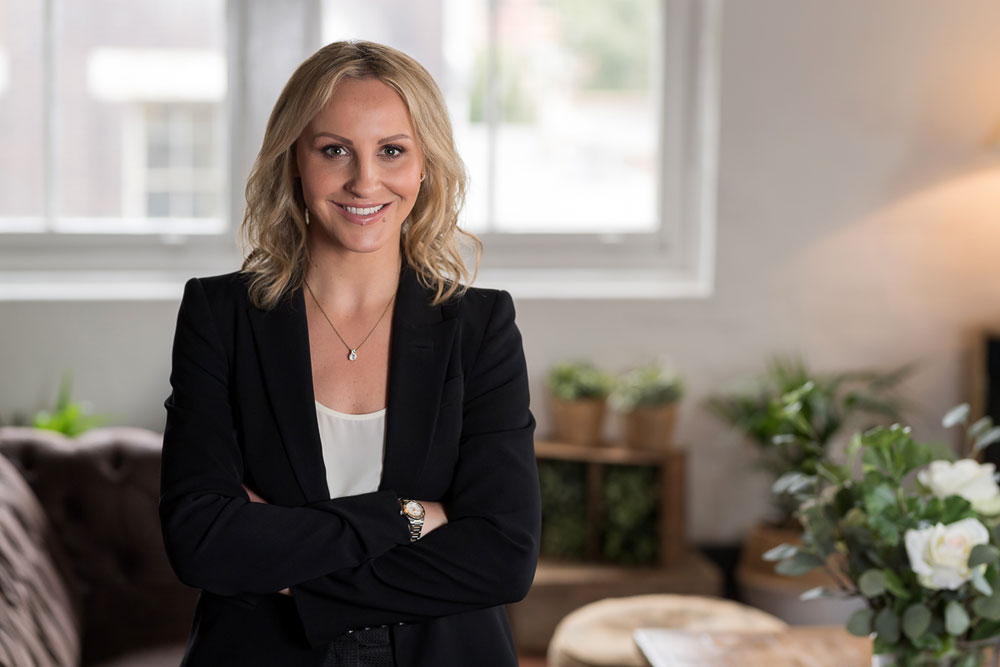 Samantha Dybac
Founder & Managing Director
Samantha Dybac launched The PR Hub in 2013 after seeing a niche to work with incredible people, who were doing amazing things creating businesses and social causes, and yet not having the time or skills to build their personal brand and promote their expertise in the media and beyond. She has created a rapidly growing public relations and talent management agency for entrepreneurs and business leaders which has represented clients including Adopt Change with Deborra-lee Furness and Hugh Jackman, former NSW opposition leader and government relations advisor Kerry Chikarovski, Crikey publisher Private Media and a range of successful entrepreneurs, startups and business leaders including BRW young rich-lister Nick Bell, award-winning tech entrepreneurs Taryn Williams, Christie Whitehill and Alexandra Tselios, and former Olympian and property entrepreneur, Edward Fernon.
Samantha has over eighteen years experience in marketing, brand development and publicity, and has herself been a business owner and shareholder since her early 20's.
Her vast experience across a variety of industries puts her in a unique position to provide both public relations expertise as well as personal brand, marketing and business strategy advice. She takes a tailored approach to client's business challenges, guiding them in ways beyond traditional public relations. As a result, many startup clients have seen rapid growth and have been recognised as experts in their field through awards, media coverage and speaking engagements.
She has been invited to speak internationally on public relations and branding and represented Australia at global conferences including the United Nations International Women's Entrepreneurship Day in Sydney, the G20 Young Entrepreneurs' Alliance summit in Moscow and Australia's leading tech event Pause Fest.
She has also featured across a variety of media as a small business owner and expert on personal brand and public relations, including Sky News Business, Kochies Business Builders, The Big Smoke, Kidspot, Women's Agenda, Sydney Morning Herald, Daily Telegraph, Steadfast and Biz Events Asia.
If you're interested in speaking with Samantha about how The PR Hub can help you build your personal brand and profile in the media, please send her an email samantha@theprhub.com.au and she would be delighted to connect with you.
You can also find her on LinkedIn
WHO WE'VE WORKED WITH