PR & Comms for thought leaders,
industry experts, disruptors and high growth brands.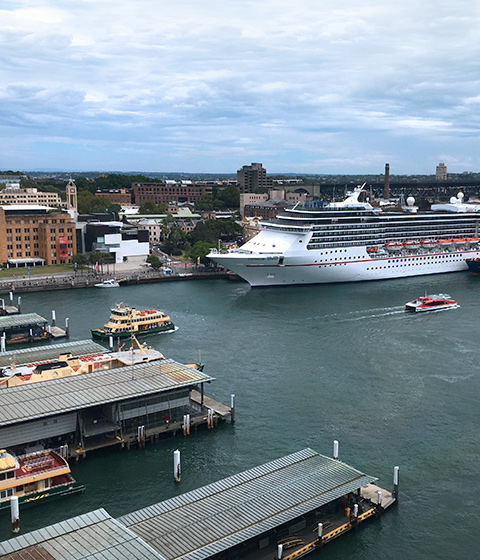 WHO WE ARE
We represent award-winning tech entrepreneurs, startups and business leaders. As leaders in their field they are regularly called on for speaking engagements and media commentary.
The PR Hub is an agency without clichés. We know and love communications, public relations, marketing and media, and we are passionate about the work we do for our clients. Our number one priority is always to create and execute great communication strategies that promote accelerated business growth for our clients.
Our team is a group of marketing, communications and creative professionals with decades of experience, contrasting skills and a cohesive work ethic. We work with clients that want an agile communications and PR agency willing to tackle problems of all sizes head on with fresh ideas backed by solid research.
The PR Hub is committed to the success of our clients and driven by a sense of urgency in everything we do. We pride ourselves on tackling challenges from all angles and look for the most effective solutions, not the most obvious ones.
"Sam and the team at The PR Hub have been instrumental in the success of WINK Models. The strategy used by the team is always class-leading and their ability to innately place our business just where it needs to be in the media is incredible. Our industry is quite niche in regards to who we are and what we do, although the team at The PR Hub have never let that get in the way of success."
SAGE GREENWOOD
Managing Director, WINK Models
The PR Hub helped Tech Ready Women launch in early 2017 and have been managing our PR ever since. They are an agile, results driven team dedicated to our success, who have helped us achieve results across digital, tv, radio and print. They also manage my personal profile and do an impressive job of aligning the PR strategy to maximise coverage for both.
CHRISTIE WHITEHILL
Founder & CEO, Tech Ready Women
"As Director of UBalancer Coaching, I have always been impressed with the professionalism and enthusiasm of The PR Hub. I highly recommend them as business partner to help take your business to the next level. In the early days of UBalancer, The PR Hub was an integral part of building our brand and developing our social media presence. They demonstrated a strong grasp of our business model and gave unreservedly their time and energy to guide and deliver our public relations strategy."
ALISON LALIEU
CEO UBalancer Solutions
"Appscore has been working with The PR Hub for almost two years now. They work closely with key members of our internal team to ensure that all of our PR and promotional activity is on-brand and hitting the right audience. We rate The PR Hub highly and they are a valued member of the Appscore team. We happily recommend them to anyone looking for a great PR agency."
ALEX LOUEY
Co-founder & MD, Appscore
"Samantha and her team have taught me the great value of building my personal brand alongside that of my individual companies. I have personally recommended The PR Hub to company founders, CEOs, clients and venture capital firms and will continue to do so. They never fail to deliver outstanding results. They are an invaluable part of our team—strategic, well connected and driven to ensure our success."
TARYN WILLIAMS
Founder & CEO, TheRight.Fit
"The PR Hub are a trusted partner of WME, Hosting Australia and my other companies. Thanks to their persistence and professionalism, they have been instrumental in gaining nationwide coverage that supports our sales and marketing efforts. They understand the B2B space and above all, they're a great group of people that myself and the team like and respect."
NICK BELL
Founder & MD, WME Group
"The PR Hub are great fun to work with and always prepared to get their hands dirty to achieve great results for you. I would be happy to recommend them to any business, which wants to get some great PR. What impresses me most about The PR Hub is that they are honest in business and always put their clients first. They won't work with clients that aren't the right fit or that they don't think are ready for PR rather than taking them on and failing to achieve the great results they are known for."
FINN KELLY
CIO and Cofounder, Wealth Enhancers
Samantha Dybac launched The PR Hub (formerly Sammway) in 2013. She has created a rapidly growing agency which has represented clients including Adopt Change with Deborra-lee Furness, former NSW opposition leader Kerry Chikarovski, Crikey publisher Private Media and a range of successful entrepreneurs, startups and business leaders.
Samantha's experience in government relations, marketing and small business development across a variety of industries puts her in a unique position to provide both public relations expertise as well as business building advice and networking. She takes a tailored approach to client's business challenges, guiding them in ways beyond traditional public relations. As a result, many startup clients have seen rapid growth.
She has previously been invited to speak internationally on PR and branding and represented Australia at global conferences including the United Nations International Women's Entrepreneurship Day in Sydney and the G20 Young Entrepreneurs' Alliance summit in Moscow.
Shruti has been working behind the scenes at The PR Hub since early 2015. As Executive Assistant, Shruti is directly involved in the day-to-day running of the company, from accounts to client distribution lists, media monitoring to internal systems. She has been an invaluable member of the team particularly through the rebranding phase from Sammway to The PR Hub.
With significant experience in administration and accounting across a range of different sectors, Shruti ensures that the client's administration experience with The PR Hub is as smooth as possible. Her work across media monitoring and databases means that the team working directly with the clients never miss a PR opportunity.
Shruti's work with The PR Hub has resulted in year-on-year growth in both revenue and clients. In 2017 she will continue to work as Executive Assistant to the client facing team, expanding her responsibilities and moving on to more direct client work.
Our clients, our team, our partners, ourselves.The PR Hub places respect at the core of how we operate. It's the only way to be truly dynamic and effective, to communicate ideas and opinions properly and to get great work done. Without respect,The PR Hub could not be the flexible workplace that it is or be as effective at providing great communication solutions for our clients.
We are experts in our field, but we aren't perfect. The PR Hub has a thirst for knowledge and a desire to attain the unattainable—perfection of a craft. It's what drives us to come to work each day doing jobs from the elementary to the advanced. We learn from each other, we learn from our competitors and we learn from our clients. We're not afraid to admit it either or share our learnings with those who also want to learn.
Building a communications agency is hard. Competing against major players respected globally is a massive challenge. Working for some of the most detail oriented, class-leading, clients is a huge mountain to climb. But we love it and we are 100% committed to doing it. We only work with those (clients and staff) who are willing to leave everything on the line. The biggest issue isn't failure, it's not trying your best.
No matter how talented you are, how many hours you work, or how many clients you have, if you don't truly believe in what you are doing you are destined to fail. The PR Hub believes in what it does—in its talent, its offerings, its methodology. We only work with clients who we really believe in. We continually reassess our beliefs because the world moves quickly and things change­­—it's dangerous to assume that what you stood for last month is what you stand for today.
WHO WE'VE WORKED WITH